Do you need new Tenants?
Are you unhappy with your current agent?
Do you need someone to guide you through your first Buy-To-Let venture?
Help with a renovation or preparing your property for let?
Are you looking for the agent that has the personal touch, builds relationships with their clients, and keeps everything under one roof?
Well look no further!
Whether you're a competent, experienced landlord or a first-time investor, hands-on or hands-off, our lettings team have the right service to suit you.
With our four service levels we are confident that we will be able to fulfil your needs and provide exactly what you are looking for, from our basic Tenant Find service to our newly launched Premium Package, there is something for everyone.
We pride ourselves in keeping it personal being your one point of contact and knowing exactly what is happening with each let. We take our time to get to know you as a landlord and also your tenant, this way we ensure the right fit and smooth running of the tenancy.
Take a quick look at our service levels and see what suits you; note there are add-ons for all the extras such as gas safety and electrical certs so we can ensure you are always compliant with legislation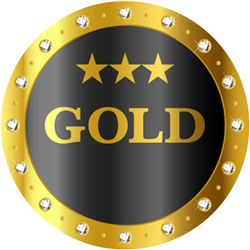 Gold - Fully Managed
The fully managed package incorporates all the above services, and additionally we deal with all maintenance including co-ordinating jobs on your behalf and liaising between yourself, contractors, and the tenant to ensure we get the best trades giving us the best deal, and all works being carried out in a timely and professional manner.