March, 2020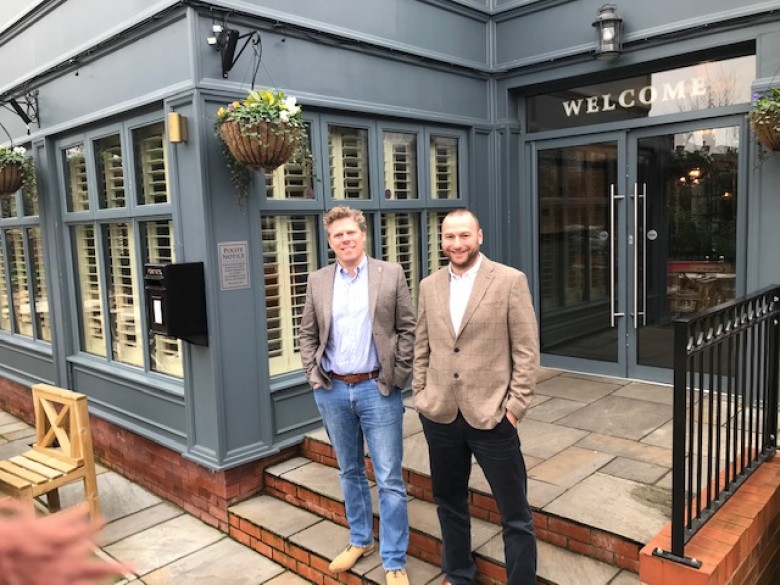 We've had a fantastic first 18 months in business helping local residents buy and sell property in Bramhall and Cheadle Hulme, but we're ready for our next challenge and have set our sights on expanding into the surrounding areas. First stop: Davenport.
The Stockport suburb of Davenport is an increasingly desirable location for property buyers and has been on the up for a few years following a raft of local improvements and developments, one of which was the transformation of the Jolly Sailor pub.
Formerly the heart of the community in Davenport, the Jolly Sailor was in need of substantial investment when it was acquired by Almond Family Pubs last year. The family business has since brought the venue up to standard and helped put Davenport on the map as a destination in its own right.
Giving locals their pub back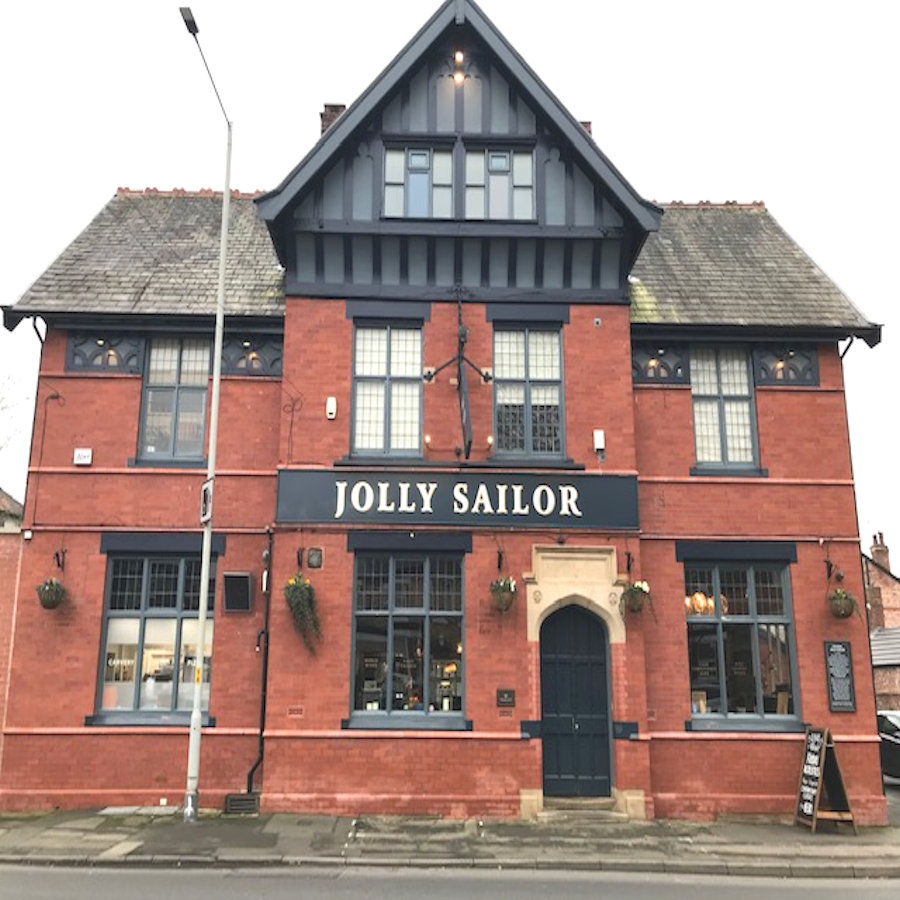 Built in 1895, the Jolly Sailor was relaunched last spring under locally-owned Almond Family Pubs - the same business that runs neighbouring favourites The Hesketh, Three Bears and the Puss in Boots. The sixth pub in the Almonds' portfolio, the Jolly Sailor had fallen into disrepair in recent years but has since been renovated with a £1 million refurb programme, creating 40 jobs in the process.
With a combined century of pub experience, Doug Almond, his son James and daughter Vicki have a proven track record of success and the Jolly Sailor is progressing along the same trajectory. Using local demographic information and residents' views, the pub was renovated to offer something for everyone, from fantastic food for diners to a cosy snug.
Acoustic music is performed every Friday and a contemporary jazz pianist plays on Mondays, giving guests more of an experience. There are also plenty of local beers on tap, a great selection of gin, prosecco and more. In the words of many locals, they've been given their pub back.
So, what does this mean for the area? We spoke to co-owner James Almond to find out.
Davenport: on the up
According to James, the family business joined the wave of investment that's swept Davenport in the last year or so. New businesses have opened up and several are licensed to serve alcohol in the evening, which is generating healthy competition.
The pub has been designed with locals in mind, catering for everyone from couples and families to the young and trendy crowd. News of the renovation has also spread beyond Davenport and as such, guests have started visiting from the surrounding areas.
James commented: "The Jolly Sailor is a busy pub that caters for everyone - we like to look exclusive but feel inclusive. We were delighted by the level of interest shown during the refurbishment and have received some great feedback about the design, décor, ambience and service.
"We get a lot of visitors from Bramhall and other neighbouring areas and our customer split is 50/50 men and women. We welcome everyone, including large parties, which we can easily accommodate given the size of the pub. Our message is one of inclusivity: we have a welcoming snug, a nice fire, great food and drink - something for everyone.
"We spent as much on the bar as we did on the restaurant, and many locals have said we've given them their pub back. Davenport is certainly building up a reputation as the new Heatons and we're proud to be a part of the regeneration process."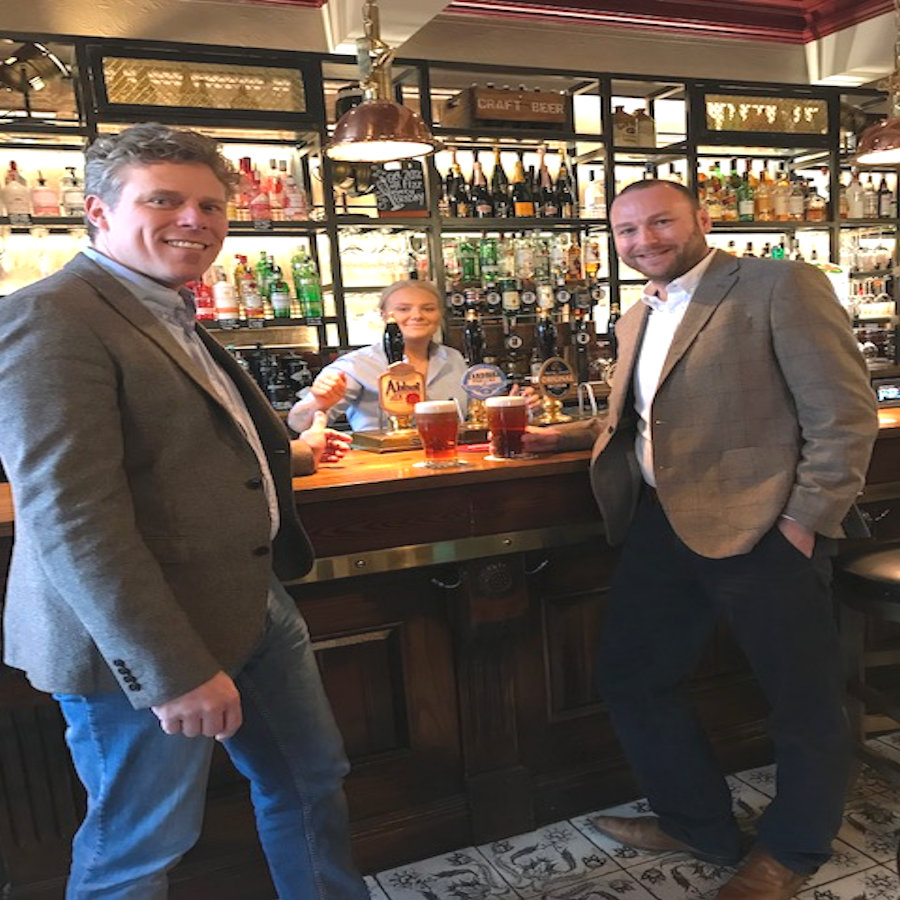 Leighton Snow said: "The Jolly Sailor relaunch has made Davenport more desirable and while it's early days, it's a process of growth. The pub is certainly a talking point - a lot of clients mention it as a positive during valuations.
"New developments and general improvements in nearby Adswood also mean that Davenport is on the up, and we're seeing an influx of adults who grew up in Bramhall moving into Davenport for the prices and the potential the area has to offer.
"We believe we will see a continued positive impact in the area, which is ripe with opportunity and has some superb properties - not to mention the favourable proximity to Stockport Grammar and transport links. We're excited to be branching out into Davenport at such an exciting time."
Thinking of selling your property in Davenport? Give us a call and one of our friendly team will be happy to discuss your requirements.