December, 2019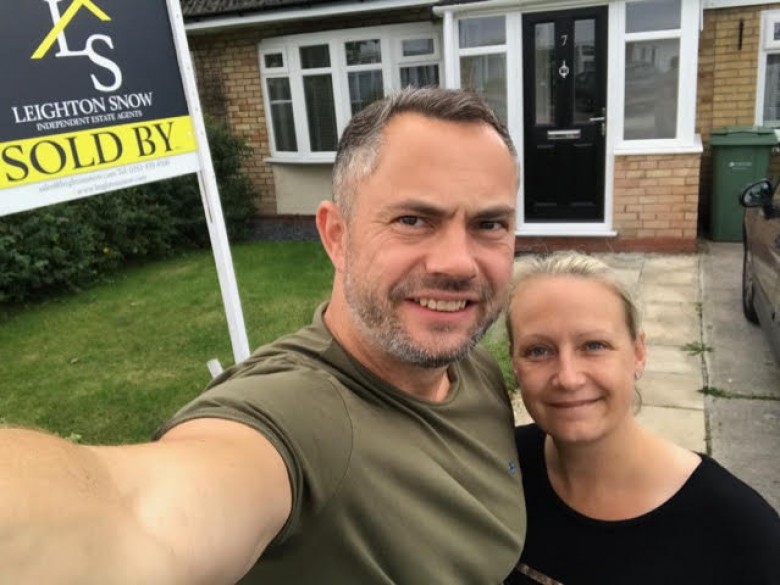 Whether you're buying your first home in Bramhall or selling up for the third time, property transactions are always a major undertaking.
Having the right estate agent by your side can make all the difference to your experience. Here at Leighton Snow, we're committed to making the buying and selling process as smooth and stress-free as possible, giving our clients the best service we can.
Here's what our clients Andy and Flis Kitching had to say about their experience with Leighton Snow Estate Agents.
'Hands-on and attentive'
"We'd decided to sell our home in Cheadle Hulme and were looking for an estate agent to work with when our mortgage adviser mentioned Leighton Snow. We had spotted Leighton's boards popping up and decided to contact him to find out more about the service on offer.
"We did a bit of research and spoke to a few agents - like anyone, we wanted to make sure that whoever we chose to work with would provide a quality service and value for money. We were keen to work with a motivated agent and in particular, wanted the familiarity of speaking to the same people when we called.
"When we met with Leighton and Gemma, we found them both to be very attentive and professional. Our past experience with other agents meant that we'd rarely dealt with the same people and sometimes very inexperienced staff were left to do viewings - this was not the case with Leighton and Gemma, who were always hands-on and paid attention to the details."
'Excellent communication'
"Leighton Snow handled both the sale of our house and our subsequent purchase - communication was always good and we were kept up to date with weekly calls and emails about progress. They also offered us helpful advice and kept the process moving when delays arose from the other side.
"We really felt that Leighton fought our corner throughout the selling experience and both he and Gemma were just as efficient when we bought through them, too - we love our new home!"
'A fresh approach'
"Leighton's boards are popping up all over Bramhall and Cheadle Hulme, and deservedly so.
"When we first decided to sell our property in 2018, we dealt with other agents initially. Being newly established, Leighton Snow came on to our radar some time later and we were impressed by what we saw and heard.
"We were delighted with the pro-active and personal service offered by Leighton Snow. Leighton and Gemma are indeed a breath of fresh air when it comes to estate agents - and they are both communicative and helpful along the way."
We were happy to help Andy and Flis with the sale of their property and purchase of their new home; now, we're ready to help you. Find out how by contacting Leighton Snow today on 0161 439 4500.