April, 2020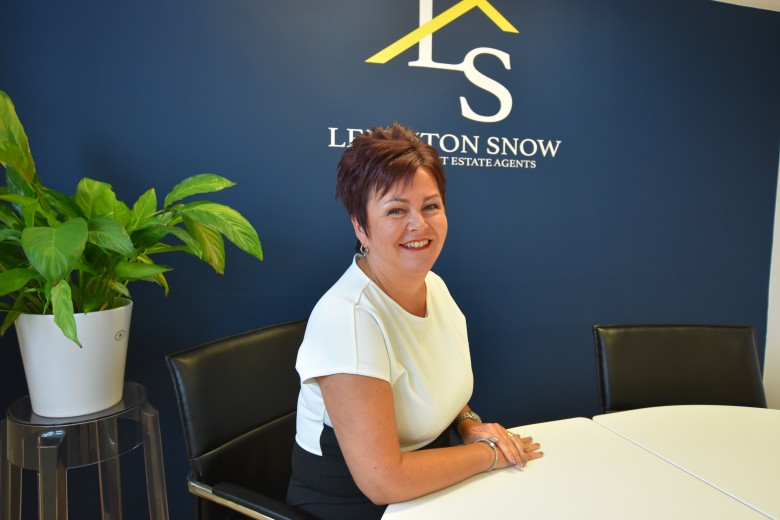 The Leighton Snow office expansion in the autumn of 2019 saw our team grow from two to five. Now that the dust has settled, it's about time we made some introductions.
As a friendly local business, we know that establishing trust is a priority for our customers. Every member of our team is committed to delivering the same high standard of service, taking an efficient, proactive and caring approach to meeting - and often exceeding - the expectations of our clients.
When customers ring up or email with an enquiry, their first port of call is often our invaluable administrator and negotiator, Katie Lucas, who joined us last September.
Katie, who lives in nearby Cheadle Hulme with her husband, has two older children (and three dogs!), working at our office on Fir Road in Bramhall from 10am until 4pm, four days a week.
Katie's had a varied career, having previously worked in the beauty industry, in caring roles and as a Weight Watchers leader for ten years. She's been learning on the job since joining Leighton Snow and brings a wealth of experience in customer relations, as well as a vivacious attitude to life that lifts everyone's spirits.
In addition to dealing directly with customer enquiries on the phone, Katie handles much of the back office responsibility, from filing and admin to booking in valuations.
What Katie brings to Leighton Snow
Katie says: "I love my job and make it my business to always put clients first. I'm a good listener and my approach is proactive - I always ring back and make sure I follow through. Our clients feel valued and respected, and we give them that reassurance that someone's always here to talk through their property questions.
"Leighton Snow feels like a family - I even miss the rest of the team when I'm on holiday! When I started working at Leighton Snow it gave me a new lease of life, I felt young again. We all get on so well and I think it shows on the outside."
What we love about Katie
Leighton says: "Within four weeks of arriving at the office Katie had well and truly become an invaluable part of the team with her bubbly and enthusiastic personality.
"She's engaging with customers - people warm to her instantly. She works constructively and is always keen to learn something new. Katie has been a brilliant addition to the family."
Fun fact: Not only was Katie a Cheshire champion for cross country running for five consecutive years in her youth, she's also a disco dancing gold medallist, having won awards for her Elephant Dance moves to Karma Chameleon! Katie also has a claim to fame, having appeared on the Saturday Picture Show, where she won a T-shirt for being the quickest to make a paper aeroplane.