April, 2019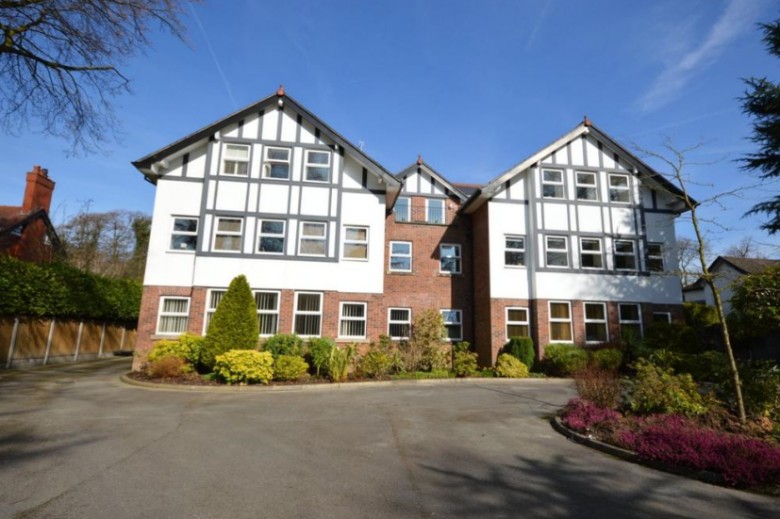 If you've made the decision to buy a flat in Bramhall, you'll want to make sure it ticks all the boxes before signing on the dotted line. Your friendly local estate agent Leighton Snow is here to help - take a look at our pointers to help guide you in your quest for the ideal apartment.
Depending on your circumstances, you might be looking for a compact one-bedroom apartment or something larger, close to amenities or tucked away somewhere more secluded. We've picked out some key points to consider when you're working out your property priorities.
Storage
Apartments generally cover less floor area than other types of property, and while this means less vacuuming (hooray!), it can also mean fewer storage options. If you have lots of belongings or furniture, give some thought to where you'll keep everything that needs storing.
In smaller flats, you might need to get inventive with space. Suitcases, Christmas decorations and keepsakes are all items that you might usually store in the loft or the cellar, so it's worthwhile considering which of the flats in Bramhall you choose to view will give you the space required to tuck away all those odds and ends.
Which floor?
When it comes to deciding which floor you'd like to live on, there are bonuses associated with all levels - top, middle and ground. Chose a flat on the ground floor, for example, and you'll have the easiest access and be able to avoid the stairs.
Middle level flats can be economical in terms of energy bills, as apartments on these mid levels benefit from the heat of those below and above. Meanwhile, being at the top of an apartment block means no neighbour noises from above, potential access to any loft space and fewer people walking past the flat when coming or going.
Parking
If you drive, parking is often an important consideration when buying any kind of property. Because flats tend to be built in blocks, there could be lots of neighbours all on the hunt for a parking space.
Before you fall for that flat in Bramhall, you might want to check whether the apartment has an associated car park complex, designated spaces or convenient on-road parking nearby. Alternatively, some apartment blocks come with garages, which can be advantageous in terms of security.
Share of freehold or leasehold?
Unlike most other types of property, flats are usually sold on a leasehold basis - other properties are commonly sold as freehold. Buying a leasehold property means that you own the property and the right to occupy it for the number of years specified, but you do not own the land on which it's built.
This can be beneficial for apartments in that repairs to the building structure will not usually be your responsibility and you won't usually be responsible for maintaining communal gardens, either.
Some flats are sold with a share of freehold, which means you can buy the freehold from the landlord as long as at least half of the other occupants of the apartment block agree. The process is quite involved but can give residents more control over their homes.
Maintenance charges
Apartment blocks, gardens and grounds are usually maintained on residents' behalf, which can be economical in terms of time and money. Usually, you'll pay a contracted management company to look after the communal areas and building structure via a set monthly fee and this will cover the costs of repairs and maintenance.
Make sure you have written copies of service and maintenance charges, what's covered, whether there's a sinking fund to cover major repairs or whether you'll be expected to contribute separately. Don't forget to check the small print, too.
These are just a few key considerations to take into account when looking out the perfect apartment in Bramhall. Take a look at our properties and see if one of our flats could be just what you're looking for.