July, 2019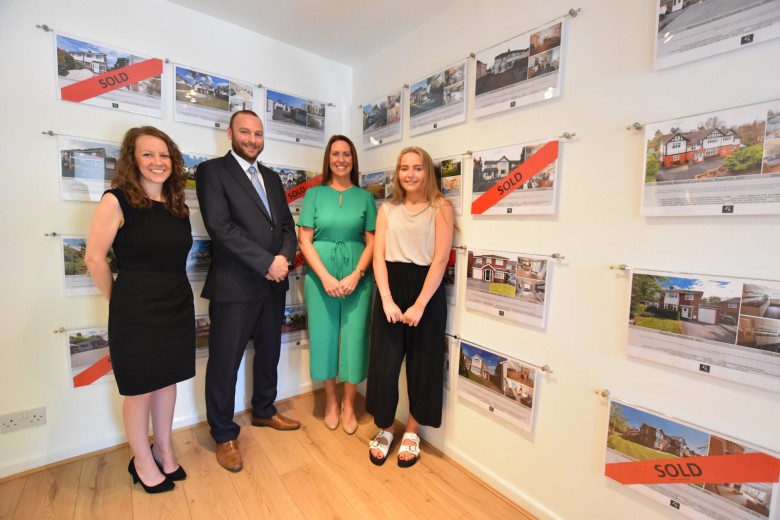 What a difference a year makes! On July 2nd 2019, Leighton Snow Estate Agents will be one year old and it's safe to say that the last 12 months have been both exciting and eventful in all the right ways. Join us as we look back on the past year and explore the values that underpin our approach to buying and selling property.
The story so far…
After decades in the property business, our dream to open up a local estate agency in Bramhall finally came true last July, but we couldn't have predicted just how successful the business would become in such a short space of time.
Starting out with zero properties on July 2nd 2018, we had a goal in mind of having 30 properties on our books within the first six months. That target was quickly exceeded as customers in Bramhall, Cheadle Hulme and the surrounding areas gave us the opportunity to help them with one of the most important transactions they'll ever make.
As a community-minded business, we enjoy meeting clients and providing true value for money with our fair fee structure and attentive customer service. The hybrid nature of our business means that clients can speak to us directly and choose the services they'd like without paying for anything extra, combining the personal touch of a high-street estate agency with the affordable fees of an online agent.
This recipe for success means that by July 2nd 2019, we'll have approximately 90 properties on our books - a fantastic achievement that really shows how far we've come in just 12 months.
Key developments for 2018/19 at Leighton Snow
In January, we were delighted to take on member of staff Rachel Perfect, who was initially contracted to work 22 hours a week and is now almost full time!
After taking a break to have children, Rachel was keen to return to work in a role that worked around her family commitments, and felt that she'd struck gold when she was taken on at Leighton Snow.
"The business has gone from strength to strength, we're unbelievably busy but we wouldn't have it any other way," Rachel commented.
"As a team we gel so well together, the atmosphere is great and I think that shows on the outside - I feel really valued at Leighton Snow. Most of all I love the comments from people who say we're everywhere - we are very active in the local community and it's lovely to be recognised."
Leighton Snow HQ also welcomed another new face when baby Sophie arrive in late February. Office manager Gemma is back at work and expertly juggles motherhood alongside her invaluable role in the business with amazing and inimitable commitment.
Delivering value now - and in the future
As the team has grown, so have the number of properties on our books. At Leighton Snow we really do have a wonderful variety of homes available, which means that in situations where clients find that their initial choice isn't always their best prospect, we're able to discuss alternative options.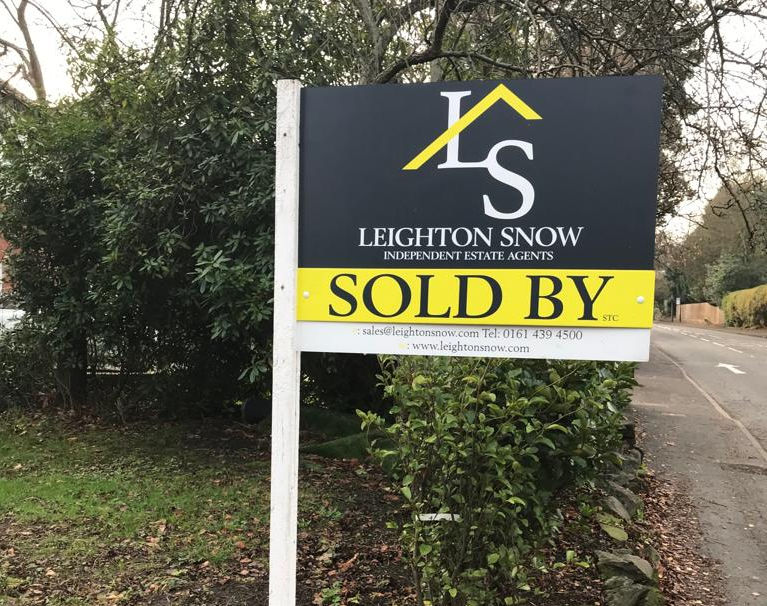 We've found that in the current climate, properties for sale in Bramhall, Cheadle Hulme and nearby areas under the £400,000 mark are selling very quickly, but we're just as committed to helping customers sell properties that aren't moving as fast. Old school selling is what we specialise in, and it's this commitment to age-old values that we're becoming so well-known for.
We've outlined three values that form the core pillars of our service:
Passion for a job well done - There's nothing more satisfying than doing our job and doing it well; we like to see people enjoy their experience with us. Leighton Snow offers property expertise with a personal touch and we're absolutely committed to helping each customer achieve their goal.
A competitive fee structure - With our agency, you're getting a deal. Our customers really do love our fee structure, which caters for all budgets. Clients are able to choose the fee level that reflects their requirements but everyone benefits from our personal service, regardless of fee level.
Community spirit - We're passionate about people, too, and enjoy being actively involved in the Bramhall community. We currently sponsor Ladybrook Primary School (Leighton is a past pupil!) and recently sponsored the Duck Race at Bramhall Park, as well as getting involved in other charity events.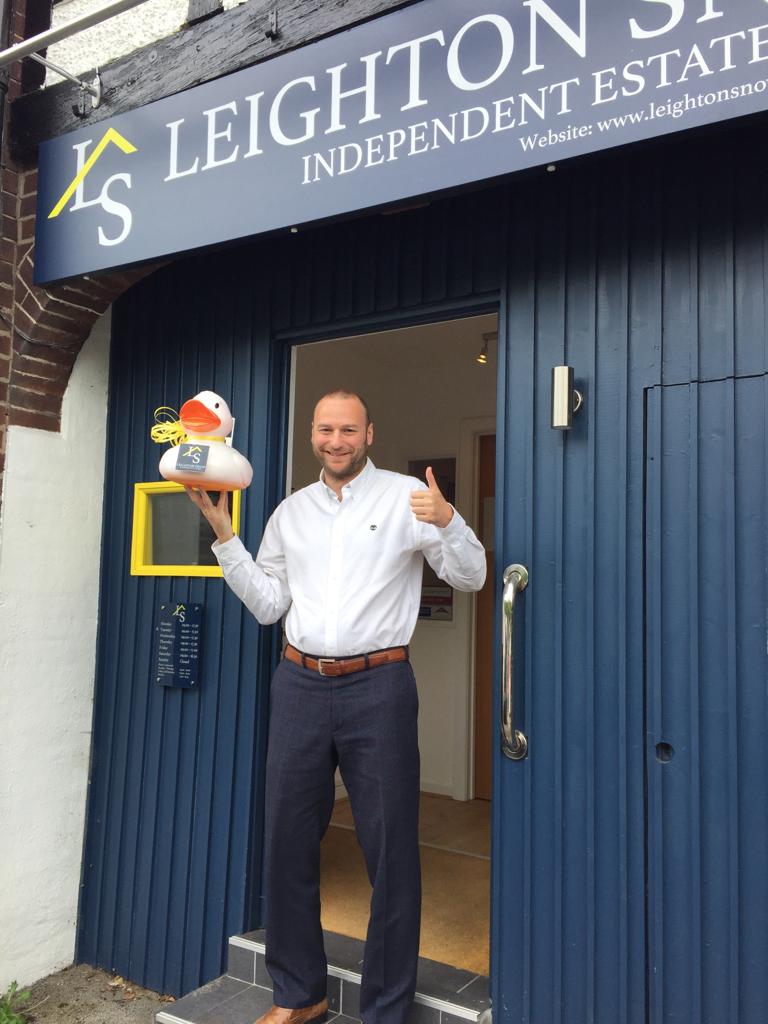 Looking forward to the next 12 months, Leighton said: "Over the next year, we'll continue to grow as we have so far - we're keen to maintain the momentum we've achieved so far by doubling or even tripling our stock levels. We'll be getting involved in even more charity events and who knows, perhaps the team will expand, too!"
In the meantime, you can contact your friendly local estate agent Leighton Snow anytime for advice or information on 0161 439 4500, or out of hours on 07701045588.