December, 2018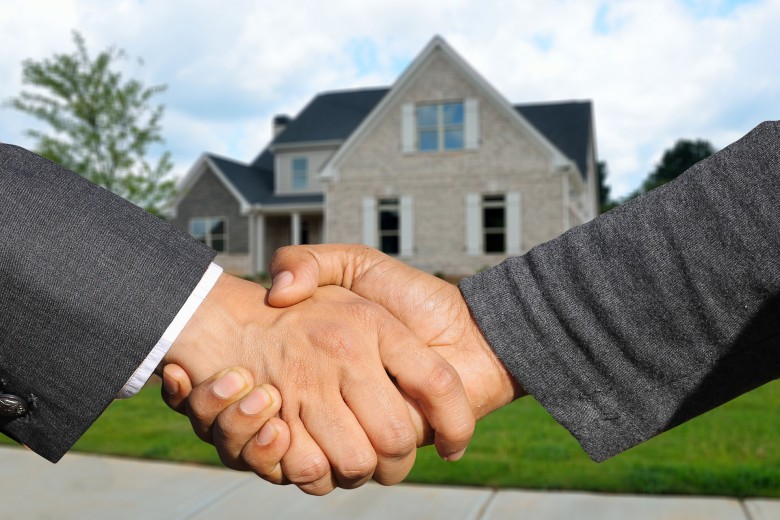 When it comes to selling property, you'll want the process to be as seamless, stress-free and as profitable as possible. There are two main routes to take when selling your house: the online approach or a local estate agent-led service, both of which have their benefits.
Whether you're marketing your house for sale in Bramhall with a local estate agent or via a do-it-yourself online approach, there are some important steps to take if you want to achieve the value you desire. While using an online agent might cut costs initially, you could find there's more legwork involved in gaining the exposure necessary for a satisfactory sale - both in terms of price and timeframe.
Bramhall is an upmarket and highly sought-after area but aside from these elements, property transactions in the popular Stockport village are still open to all the regular influencers. The property's condition, how well it's photographed, kerb appeal and other factors can all affect how long a property takes to sell - and for how much.
To cover all bases when you put up your property for sale in Bramhall, Cheshire, have a look at our pointers below to figure out whether the online or local agent approach is best for you.
Make your property picture-perfect
It goes without saying that presentation is key to creating the right impression, regardless of whether you're marketing the property yourself or through a traditional agent. Whether you're listing your house for sale online, in a magazine or otherwise, how appealing the images of your property are can make all the difference when it comes to attracting interest.
Online - Clear away clutter, open curtains or blinds, turn on the lights and make the place pretty with a vase of flowers or two before getting snap happy. Showcase the space on offer by utilising each room for its intended purpose. For example, if it's a bedroom, make sure there's a bed on display. Outdoors, cut the lawn, trim back hedges and shoot long.
Agent - Estate agents are fully trained in taking professional photographs of your property as part of the fee you pay, bringing their expertise when it comes to lighting, angles and capturing detail. Simply follow the points above in terms of giving the property a tidy up and then sit back, relax, and let the agent work their magic.
Hold an open house
An open house event sees interested parties call round at a time you've set beforehand, and you can either show them around yourself or have an estate agent do the honours depending on the approach you've taken to selling your house. Holding an open house saves time and potential expense for sellers by condensing viewings into one. For buyers, it's a great way to explore what's on offer and check out the competition.
Online - Advertise an open house on your own social media profiles and in groups - wherever you think there will be interest.
Agent - An estate agent will take away the strain of holding an open house by making arrangements for you. Make sure the house is ready for guests and then spend an afternoon doing something you enjoy while the agent welcomes visitors and gives them all the information they need.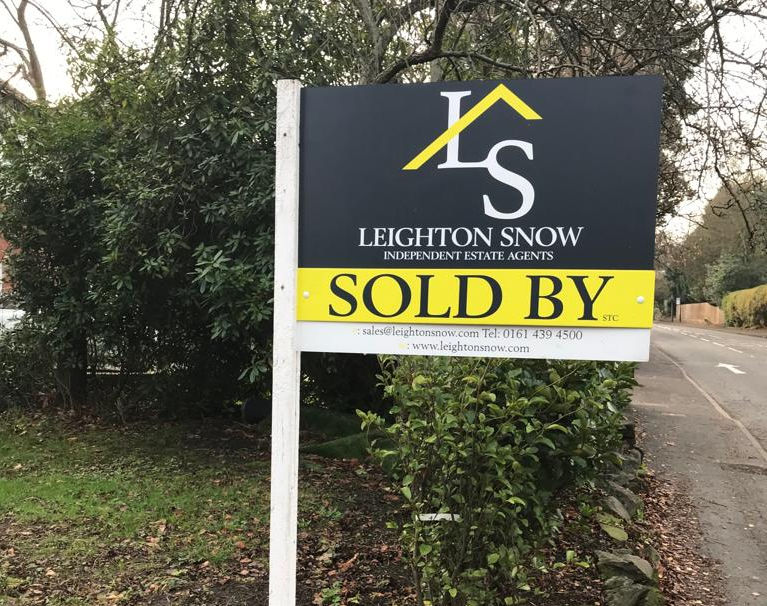 Create a virtual tour
Photographs can only capture so much; a virtual tour is a great way to showcase much more of your property. A video tour moves throughout the building, showing off the space and allowing viewers a greater insight into what's on offer.
Online - If you're a dab hand with video production, you might be able to create a compelling tour of your own - otherwise, it's probably best to hire a professional to create the tour for you, usually at a minimum cost of several hundred pounds.
Agent - Estate agents often include virtual tours in their packages as part of the price paid and may add extra features like sound, music or subtitles. Viewers may also be able to download images from the virtual tour to use as reference when comparing the property with others. Take a look at our Prestige Package, which includes a virtual tour as standard.
Use social media
The world is becoming increasingly digital and thanks to social media, it's possible to get your Bramhall property in front of thousands of potential buyers who use social media. Image-led platforms are ideal for sharing enticing pictures of your property, particularly Facebook and Instagram.
Online - You might want to share details of your property sale through your own personal social profiles or in groups you belong to, such as for sale or marketplace groups, or those specific to property. Create interest by sharing a few different pictures at intervals and posting regularly.
Agent - Many estate agents harness the power of social media for their customers, promoting their listings via Facebook, Instagram or other social platforms. Agents who work in partnership with other businesses or directories often benefit from extra 'shares', so your property listing stands to reach a wider audience. We link in with "I Love Bramhall" who have over 6,000 followers – all local people who live in and around the area.
So now you've got the lowdown on two different approaches to property sales, which will you choose? For more information about selling property in Bramhall, contact the experts at Bramhall estate agents Leighton Snow.