February, 2019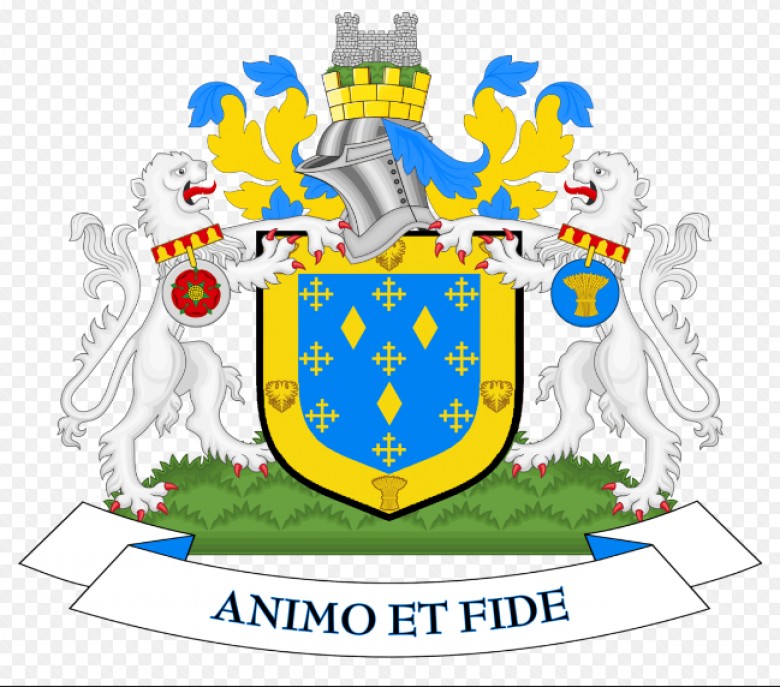 Stockport is set to receive a facelift with a project that will bring dozens of new homes and growth opportunities to the town.
Once a thriving industrial hub, parts of Stockport have been neglected as traditional industries have gradually disappeared - the Covent Garden and Hopes Carr areas of the town centre are classic example.
With excellent transport links to Manchester and Liverpool, as well as to Manchester Airport, Stockport has Cheshire and the Lake District on its doorstep and is bursting with history. This new project is set to breathe new life into the town and put Stockport back on the map as a great place to live and work.
New homes in Stockport to buy and rent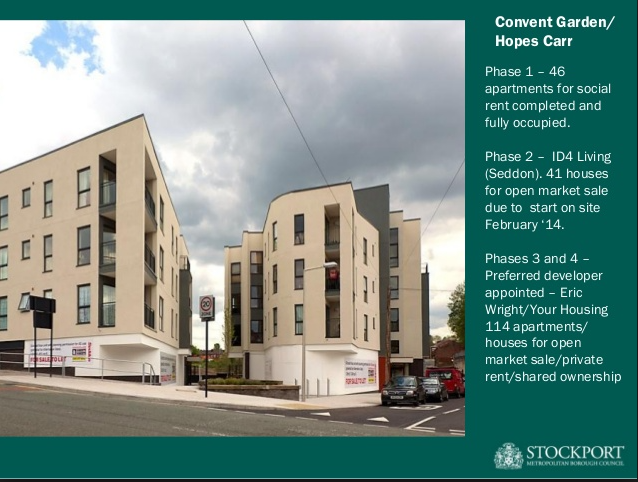 Working in partnership with Bardsley Construction and Your Housing Group, Stockport Metropolitan Borough Council is developing 74 new homes in the town centre's Covent Garden Village. These include 27 two and three-bed houses, and 47 one and two-bed apartments split between four apartment blocks.
The first of these properties will be made available in March 2019. Although 18 will be for sale and five will be available under a shared ownership scheme, the majority of properties will be offered as private rentals.
As the project nears completion, phase 3 of the Hopes Carr redevelopment is set to begin. This too is a partnership, this time between the council, Stockport Homes and Seddon Construction. Currently being considered for planning permission, phase 3 would see 12 houses and two apartments constructed on Orchard Street.
All of these newbuilds will comprise affordable housing, with the houses offered as shared ownership - the apartments will be made available for affordable rent.
An area with character and history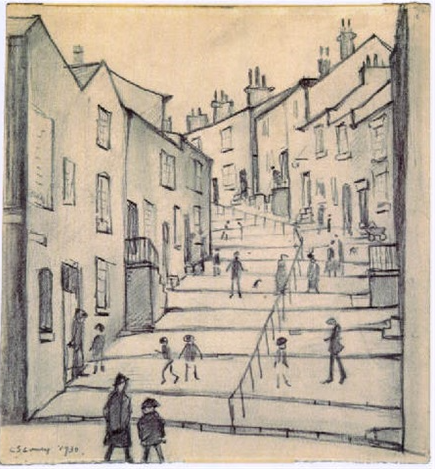 The character and heritage of Stockport can be seen in its many historical buildings. Some of the town's streets have even been made famous by the works of L S Lowry's. It's a heritage that locals are proud of and something that the council is working hard to retain.
Part of Covent Garden Village falls under a conservation area and is home to a number of listed buildings. Where possible, the original characteristics of the buildings are being mirrored in the new development.
Work is also being carried out to improve pedestrian access to the town centre, particularly along Lower and Middle Hillgate, which previously provided the main route into Stockport.
Creating a community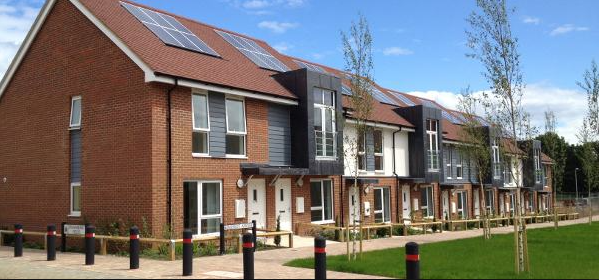 This development isn't simply about building new homes, it's about creating a new community that can grow and thrive in the centre of Stockport. The aim is to provide more residential properties in Stockport town centre, allowing people to make better use of the amenities there.
In turn, this should also encourage more businesses to set up bases in the town, as they recognise its growing potential and have access to a more diverse workforce. The nearby Hempshaw Brook valley provides an area of green space where people can relax, exercise and enjoy spending time in a natural setting.
Leighton Snow believes the Covent Garden Village will bring a number of benefits to the town. He commented: "This development will really raise the profile of Stockport and bring in much-needed investment. The regeneration should also attract more business to the region, as well as making it a more attractive place to live and work - we're excited to see how Stockport's Covent Garden benefits the town as a whole."
A boost for Bramhall and Cheadle Hulme?
The plans are certainly ambitious, but they could have significant benefits for everyone living in and around Stockport, not just those who are keen to make a home for themselves in the town centre.
Bramhall and Cheadle Hulme are already popular places to live and will likely become even more sought-after as Stockport's profile as a whole grows. The regeneration of areas like Covent Garden Village and Hopes Carr will broaden the town's appeal generally, which means that Bramhall and Cheadle Hulme could even see positive property value movement as more people consider putting down roots in and around Stockport.
If you're planning to put your property in Bramhall or Cheadle Hulme up for sale in the meantime, contact your friendly local estate agent Leighton Snow today.