October, 2019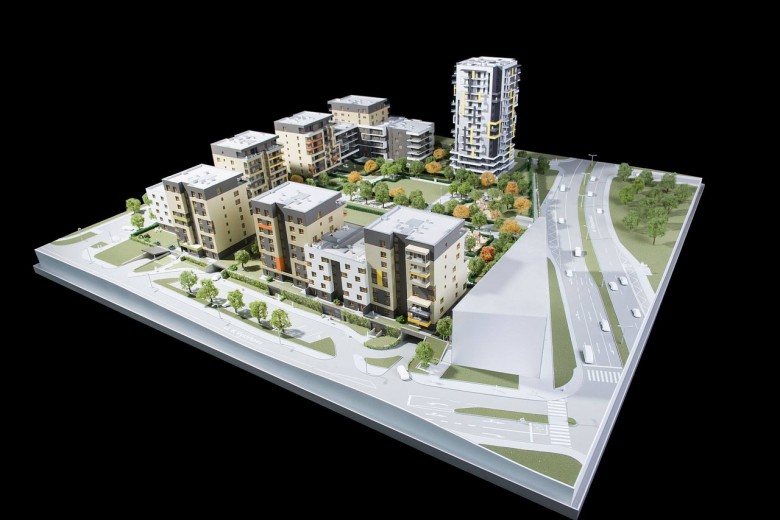 The regeneration and housing plans designed to transform Stockport town centre into Greater Manchester's coolest and greenest urban village have taken another step forward as officials receive new development powers.
This month, the Mayoral Development Corporation - established to lead the regeneration of Stockport town centre west - will be granted the powers necessary to acquire and develop land and property, as well as to facilitate the construction of infrastructure.
In recent months, a public consultation has been held on a draft regeneration masterplan setting out plans for up to 3,500 new homes in Stockport town centre west. As well as the creation of all kinds of new homes, the plans include provisions for an urban riverside, new public areas and mixed employment spaces.
Sustainable urban living
Councillor Elise Wilson, Leader of Stockport Council, said that the development is the latest in a programme of regeneration that has already delivered major commercial and leisure projects Stockport Exchange and Redrock.
"The momentum we've already generated provides the ideal platform for the long-term regeneration of town centre west as Greater Manchester's newest, coolest and greenest new urban village," she commented.
In the consultation documents, Stockport Council outlines plans to provide a better choice of houses and apartments for existing residents, while also attracting newcomers to live in the town centre. The regeneration scheme represents the first time the new mayoral powers will be used in Greater Manchester.
Andy Burnham, Mayor of Greater Manchester, said that the Mayoral Development Corporation will lead the town centre regeneration with a strategy that incorporates both integrated public transport and enhanced cycling and walking links, supporting sustainable urban living.
"This is the first Mayoral Development Corporation in the country to be used to support the regeneration of a town centre and I'm delighted to be able to support Stockport's ambitions in this way," he said.
"My commitment to a low-carbon future, building on brownfield sites, and ensuring Greater Manchester's town centres are able to fulfil their potential is very close to my heart."
Thousands of new homes and jobs
According to official documents, the town centre development will take the form of a safe, healthy and attractive walkable neighbourhood.
Around 74 acres of brownfield land will be transformed into useable space, including housing for 7,000 residents and around 100,000 square metres of employment floorspace accommodating up to 5,300 jobs.
Over an estimated 15-year delivery period, construction investment is expected to total between £480 and £530 million and support up to 650 equivalent construction jobs per year.
Leighton Snow believes that the town centre regeneration plans will put Stockport firmly on the map, providing a wide range of benefits. He commented:
"The council's programme of regeneration is giving Stockport a much-needed facelift, making the town a much more appealing place in which to live and work. The creation of quality developments and attractive open spaces will undoubtedly raise Stockport's profile as an up-and-coming destination for residents and businesses to thrive.
"These plans are designed to increase quality housing stock and draw attention to Stockport's natural and heritage assets, giving the town positive appeal. In turn, this is likely to boost the local economy and could even translate to an increase in property values across the borough. We're excited to see how the programme of regeneration progresses."
Check out our latest property for sale in Bramhall and Cheadle Hulme here.